Exceptional Garden Design Gloucestershire & Cheltenham
garden design for contemporary living throughout Gloucestershire, Cheltenham and the Cotswolds.
Elementa Garden Design specialise in designing and installing gardens in Gloucestershire, Cheltenham and throughout the Cotswolds.
Award winning garden designer Nick Dickinson, has been creating beautiful gardens for four decades now. Nick is a much sought after plantsman and garden designer who is able to take a design brief, however sketchy and transform your garden into something that will really stimulate the senses.
At the core of Elementa is the ability to produce sheer good design. We are renowned for quickly and accurately interpreting our client`s brief and then producing elegant, bold schemes that they recognise as their own.
Elementa is blessed to have some exceptional landscape technicians to install the scheme for you, to the budgets set at the design stage. Nick Dickinson personally supervises the installation to ensure that those essential details are there in the completed garden.
Nick physically built all his own designs over the first two decades of his career. This gives him an invaluable insight into not only the technical aspect of an installation but also a practical lesson in form and function.
To begin your exciting journey arrange a no obligation visit to explore your gardens potential. Call Nick on 01285 760 263.
Design
At the core of elementa is the ability to produce sheer good garden design. With 40 years of experience, Nick Dickinson's garden designs are bold, exciting and innovative.
Installation
From budgets agreed at the design stage, the garden is then installed by elementa contractors to ensure the specification, agreed costs and crucial details are all maintained.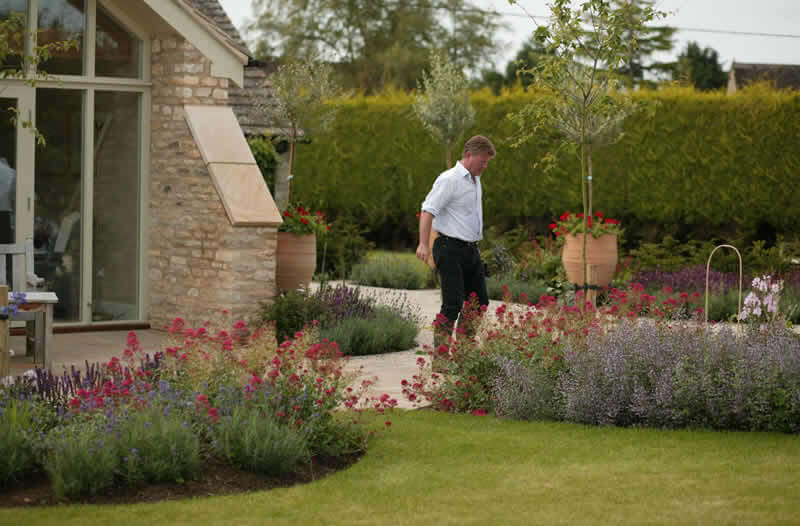 Aftercare
Elementa garden design then offers various aftercare plans to give you the confidence that your garden will continue to mature and thrive over the years as intended.

Award Winning Design

Integral Project Management

Four Decades of Experience

Installation by Elementa Technicians
"Elementa has brought innovation, attention to detail, and a rigorous process of really listening and identifying our true wants/desires from our garden, to result in a modern garden design that far exceeds our expectations. Despite being well versed in the process of design, we have been highly impressed by the Elementa's approach to the assessment of the space under consideration but, more importantly, of our design influences, our habits, and our future plans. As a result of this level of diligence at the outset then the initial design took us by surprise in how well it fulfilled all of our needs whilst being exceptional in its style."
Mr & Mrs Light
Cheltenham, Gloucestershire
Garden Design Cheltenham & The Cotswolds
We specialise in designing and installing gardens in Gloucestershire, Cheltenham and the Cotswolds. If you are ready to talk about ideas for your new garden design, schedule a free consultation today.